i feel achy and sore and chilly, it must be the start of cross season. first run of the year and the first practice session. better work to come, better runs, runs are never good just more work and more suffering.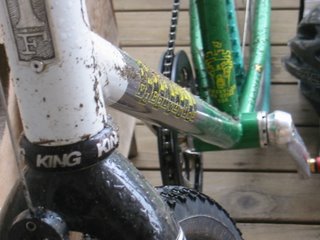 the bike was great until i needed to brake hard around a corner and both cables pulled thru. no brakes in the mud on a mostly narrow parcours isn't the best. i overcooked most turns after that. good practice anyway. stepping off the bike at 30km/hr was a challenge on the first day in cross mode since december.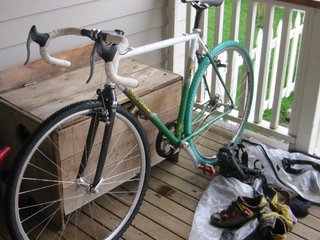 i like to stir my coffee with an old kids spoon,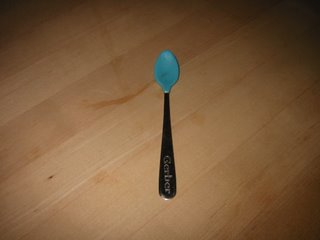 it's so quiet and it still stirs. amazing, it makes me so happy to put my coffee together before i get out. the other day when my thermos with a full compliment of
peets house blend
inside, bounced down the path at 50km/hr. the thermos survived with a few scratches and it really doesn't sit so well upright. it works ok but i was bummed to see my trusty thermos marred. the spoon is great, the perfect size to get the job done and make the coffee mixed just right. it gets most of sediment off the bottom from the presspot and makes the flavors meld just right. good spoon.